October 6th, 2016
Cannes, Nice, and Monaco

This day we broke with our relaxed, zero-plans-ahead way of doing things and actually had a plan.  We got going early and headed to Cannes.  Then immediately found a place for coffee and baked goods.  We do seem to be in a but of a rut, but an exceptionally pleasant one.
I ordered some delicious looking onion focaccia and an Americano coffee, both of which were likely an abomination to the French, but they took my Euros and gave me the food, so screw 'em.
Directly across from the boulangerie where we were sitting was a wonderful, and I mean wonderful, farmer's market.  I live 15 minutes from the nearest town of 25,000 where the farmer's market is quite pathetic.  If you rely on it for fresh vegetables, you have none for 7 months per year.  So this was a special treat.
First, there were the mushrooms.  I went kind of bonkers over the mushrooms.  A couple of days ago I bought some dried porcini mushrooms, having recently made a recipe requiring these and having not been able to find them anywhere in Watertown.  I bought a bag of mixed mushrooms and the proprietor was very insistent on pointing out to me that that what I was buying was champignons melange, and not porcinis.  I owed as that I already had porcinis, but he still seemed to think I was making a mistake.  But I like to live on the edge, so stuck with my champignons melange.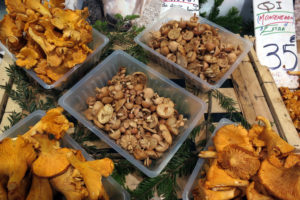 The vegetable selection was très bon.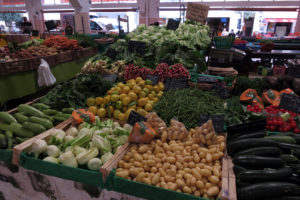 And the spices were almost without end.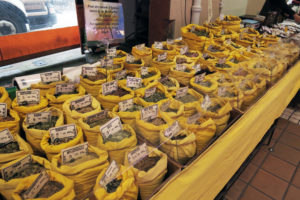 One of the more interesting things was that several vendors were selling some flower blooms, deep fried in batter.  We had to try it.  Luckily the vendor at one booth spoke a little English and was able to tell us they were zucchini blooms.  They were good, but almost anything in fried dough tastes good.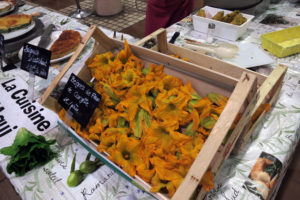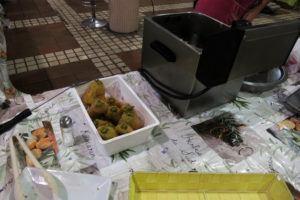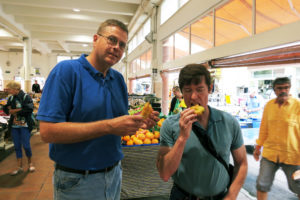 We moved on to Nice where we saw some guys doing a capoeira performance which was mildly entertaining, in spite of it likely being in violation of the public ordinance 132R against the begging. (Name of the movie…)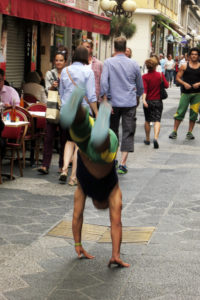 One more quick visit and romp around Monaco before heading back to Seborga to watch Bride of The Monster and Night of The Ghouls, both Ed Wood movies which are notoriously bad.  Good bad.  Wonderfully dumb.
And, finally, proof that some people simply never grow up.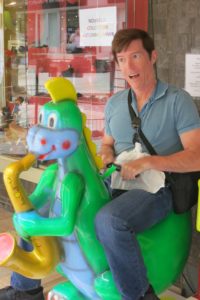 I'm just sayin'.